Welcome to the#makebread365 Challenge
I set up this challenge in hopes of encouraging you to start making homemade bread. Baking bread is something you can do in any living circumstance, in an apartment in the city, in the suburbs, on an acre or even on a farm.  
There are so many benefits nutritionally, emotionally and spiritually when you connect with your food. I hope you will bring your family in on this journey as you get to experience the joys of learning new skills. 
The Recipe to Success
Over the years as I learn new things, with much trial and error, I have found there is a recipe to success. One of them being a large goal, followed with "action steps" and "benchmark goals" to help encourage you on the way. 
With the #makebread365 challenges your goal "Big Goal" is to learn to make 12 different types of bread over the course of one year. I have laid out some "action steps" for you by coming up with one new type of bread to learn to make each month. This makes your "big goal" a lot more obtainable. You can download my #makebread365 challenge planner here to help you along the way.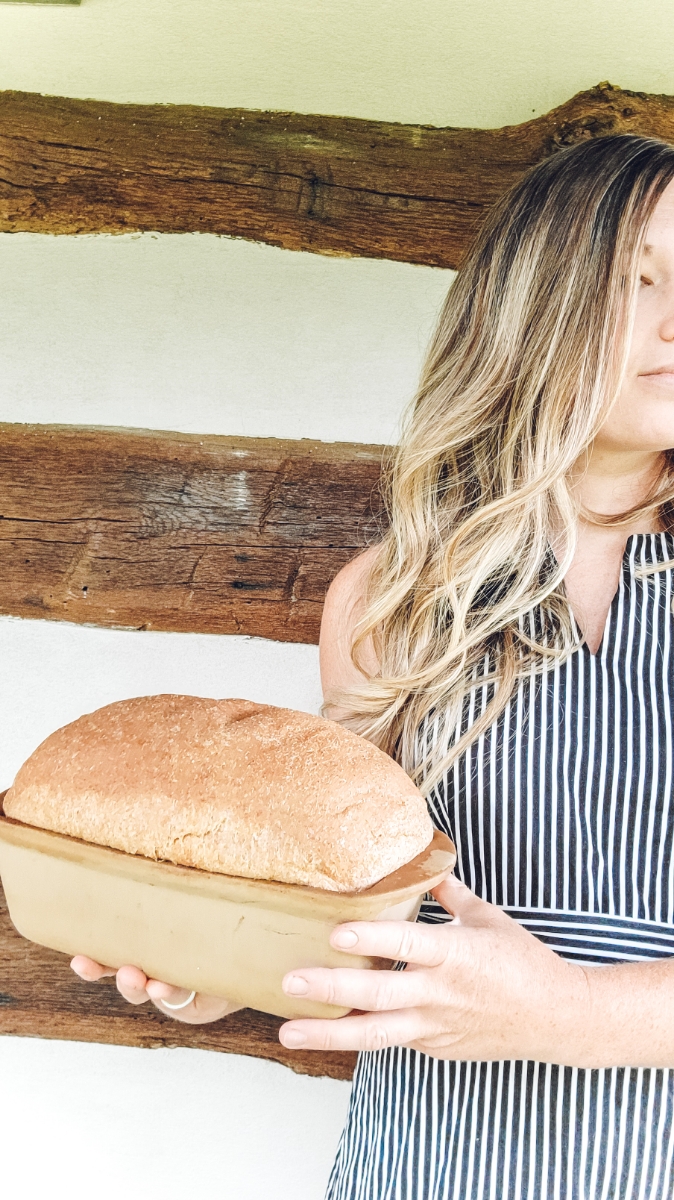 The planner also has a place to come up with some "rewards" to give yourself for sticking to the challenge! When I first started to learn to make bread, I couldn't afford to buy expensive organic flour to experiment with. So, I told myself I would practice with an all-purpose flour I could afford. Once I perfected my loaves, I would "upgrade" my flour as a reward. As I progressed, I continually "rewarded" myself with something, like a larger bag of flour, a 5 gallon bucket to store the flour in or a shiny bench scraper to cut dough and clean my counter. Some of these items cost less than $5. Rather than going out and buying everything at once, I felt the joys as I saw my skills grow and I purchased extra tools along the way.
The Big Reward
Maybe your "Big Reward" at the end of the year could be a new mixer, a grain mill, a sourdough kit or even a bread machine. Many of these things don't even need to be purchased new, you could buy them used off of Facebook Marketplace to better fit your budget. Regardless, even if you only choose to make a new type of bread each month don't forget to congratulate yourself along the way! Your big reward is that you have an arsenal of 12 amazing bread recipes to make from scratch for your family.
Many people sit on the sidelines and watch others make leaps and bounds in life. Little do they know, the people who seem successful don't have a silver spoon in their mouth, they don't get extra hours in the day. They just make little, consistent decisions and plug away at their goals. 
You Can Do This!
You CAN do this, even if you work a full-time job, stay at home with the kids, struggle with health issues or have to follow strict diets. Cater this challenge to your unique lifestyle, budget and needs. Choose one new recipe a month and reap the rewards of fresh bread. Let's get started!