Bread is one of the oldest methods and evidence of prepared foods in human history. Civilizations in the Middle East that date back as far as 12,000 years were preparing wheat and barley-based breads. While modern breads have come a long way from their primitive, unleavened origins, many of the ingredients still remain the same.
Flour, salt, water and fat are the main staples for most bread recipes. It truly feels like magic as you watch a lumpy ball of dough begin to rise with life on your kitchen counter. Along with simple ingredients, bread really only requires simple tools. Two of them you probably already have, your left and right hand!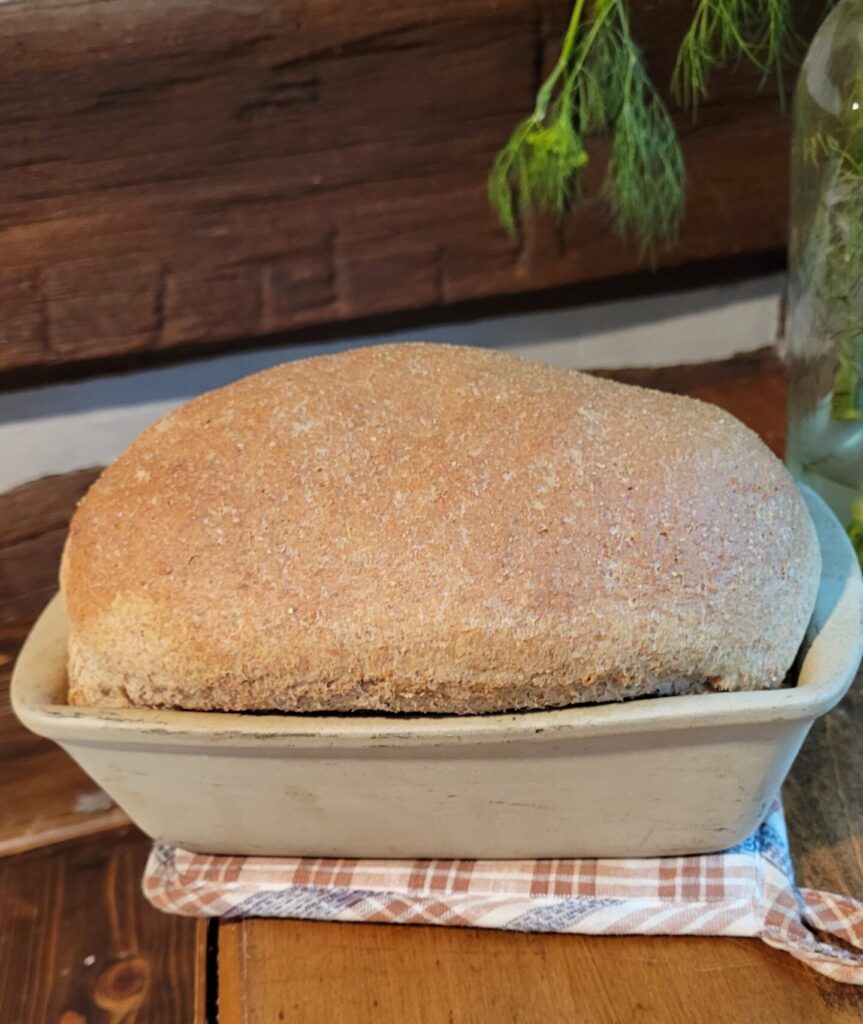 Granted, the tools you need to make bread will vary depending on the method you choose to prepare your loaf. I have compiled a list of supplies you may need to have on hand to complete the #makebread365 challenge. If you are a beginner baker, do not get overwhelmed by this list or feel you need to buy a ton of supplies. Just like I mentioned in the Welcome to the #makebread365 Challenge Blog Post, start where you are with what you have.
A lot of my bread baking supplies I have collected over the years while thrifting, at yard sales or were hand-me-downs gifted to me from someone downsizing their house. So let me just repeat one more time, you do not need all the things! However, should you choose to purchase some extra tools to get the job done, this is what I would recommend:
Simple Bread Making Supplies:
This list is for simple bread recipes, only requiring a few simple tools and ingredients.
You will need some sort of large bowl to mix your dough in. A few years ago I bought a three pack of stainless steel bowls at SAMs club and they seem to be my "go to bowls". This set of bowls is nice because they come with lids you can throw over them while your bread proofs.
Baking pans will come in various sizes and will be made out of different materials. Standard sizes are either 8.5 x 4.5 or 9×5. It is important to note that even though the sizes are close, 9 x 5 pan does hold 15% more dough than an 8.5x 9 x 5 and you will get different results on the rise. If you are a new baker, try to stick to what the recipe calls for.
Other pans can be sized as a 1 lb or 2 lb loaf pan. This means the pan will hold 1 lb of dough or about 4 cups of batter. Additional sizes are as follows, 1.2 lbs or 1.5 lb pan. If a recipe makes a 2 lb loaf and all you have is one 1 lb pan, just portion out the dough into 1 lb each.
As far as pan make up you will find all sorts, glass, ceramic, stone, aluminum and cast iron. Pick what fits your values and your budget. If you don't have much to spend, see if you can borrow one from your grandma! Chances are she has a ton of pans in her garage or basement. *Wink* Two of my most favorite pampered chef pans were gifted to me from a friend.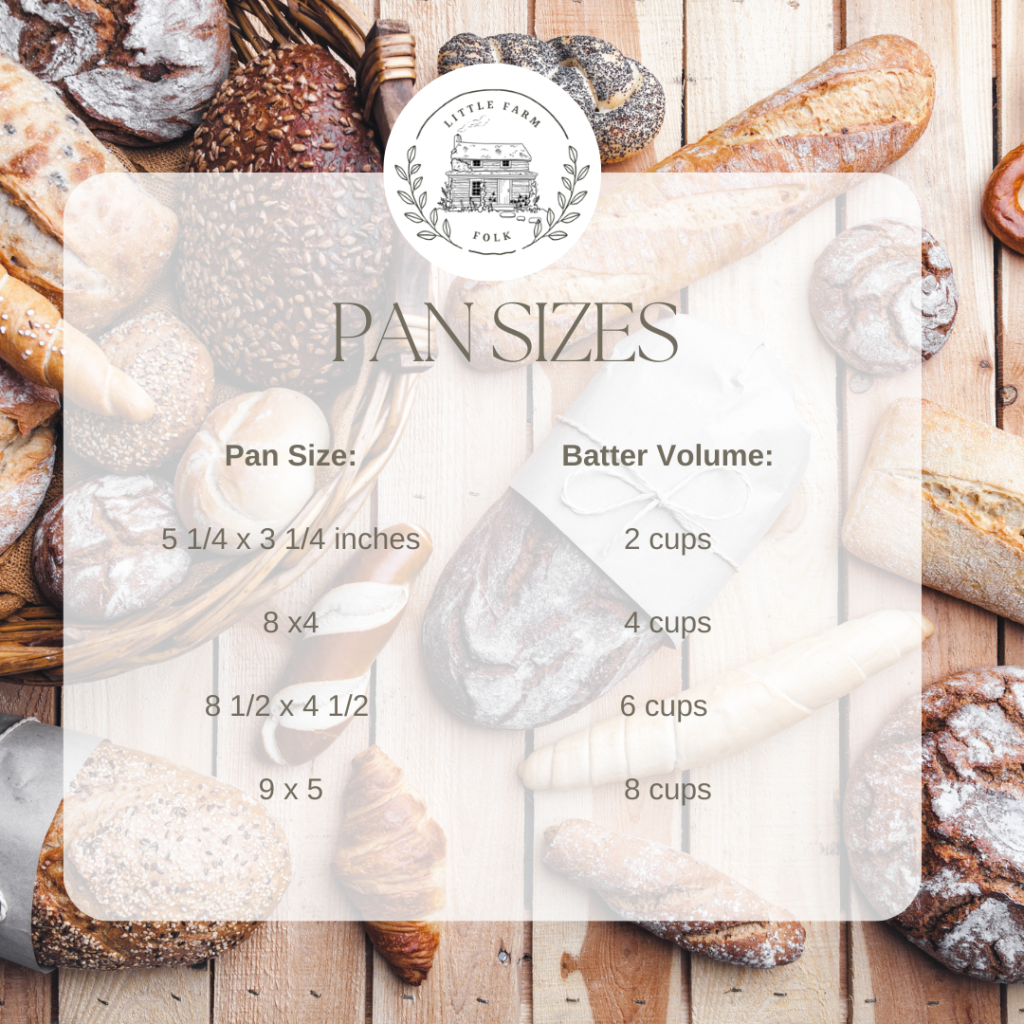 If you choose not to knead by hand then consider a mixer. Like bread pans, there are many different types of mixers on the market! A commonly used mixer is a kitchen aid stand mixer. If you have one then use it! If you are in the market for a mixer, I would actually recommend a Bosch mixer over a Kitchen Aid mixer. While a Bosch is a little bit more expensive, it has more power and can handle stiff bread doughs better than a kitchen aid. Another gorgeous mixer on the market is an Ankarsrum.
Again, if a brand new mixer is not in the budget don't discourage you. Try looking on craigslist, Facebook marketplace and even thrift stores for an older model mixer for a more affordable price.
While this is not a comprehensive list of all the tools you might require over the course of the year during the #makebread365 challenge, this is a simple list to get you started for the month of January.
There have already been over three thousand free Make Bread 365 planners sent out in less than a week and my Instagram inbox is being flooded with photos of delicious loaves of bread.
It makes my heart sing to see all of you giving it a try. Remember this year, no one asked you to be perfect, you just have to try!