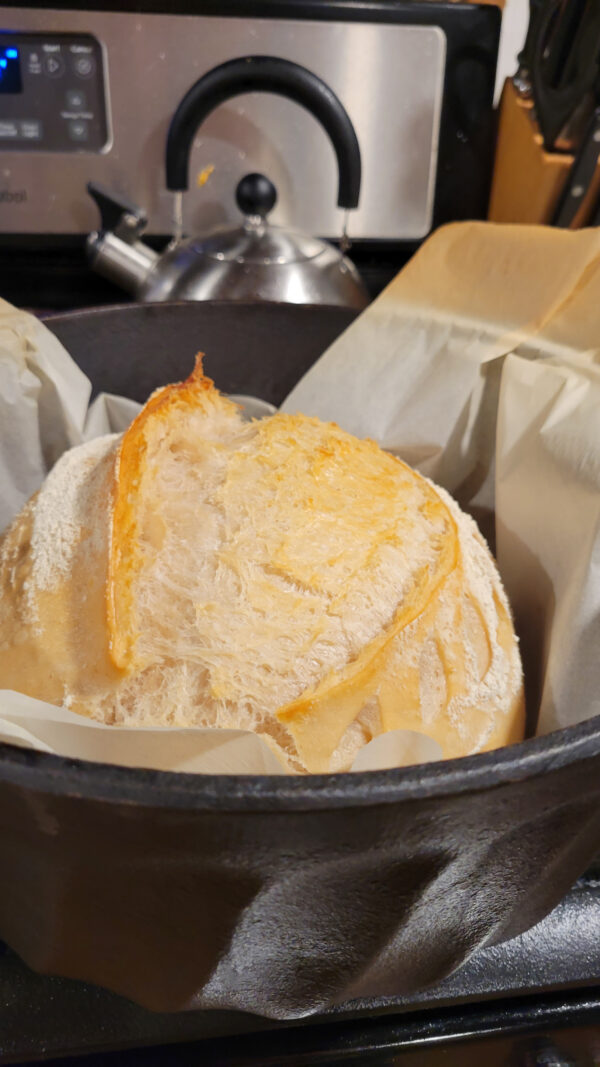 Artisan Loaf
This month is an exciting month because I want to teach you how to master an artisan sourdough loaf. It wasn't until last year that my friend, Brittany, invited me over to her house to demystify sourdough. After being in her kitchen and seeing the whole process it FINALLY made sense. I'm happy to report that I've even been able to keep the starter alive since she gave it to me. The secret? It's a dry starter. It really isn't anything fancy other than you feed it a little more flour and a little less water. Instead of it living on my counter to be fed every day ( but really just gets neglected to grow pink mold) it lives in my refrigerator where I "feed" it every two weeks. Also, I don't have a bunch of wasted discards I have to figure out what to do with. When I want to bake I pull out my starter, pull off a tablespoon or two and I make my levan the night before. While it does require a bit of forethought, this method has been the most successful. For this month I put together several YouTube videos on sourdough. I really want you to learn how to do this, it's not hard and once you figure it out you can move on to bigger and tastier recipes! To start you will need a sourdough starter you can either make one yourself, buy a dehydrated starter, OR grab an active and bubbly starter from a friend.
New to Sourdough? Start here: All About Homemade Sourdough Starter from Scratch 
Need to make a starter? Start here: How to make a Sourdough Starter from Scratch | FOOL PROOF RECIPE
Dry Starter Explained: The EASIEST and BEST Sourdough Starter | Dry Sourdough Starter | Einkorn Flour 
**I feed my starter a different ratio, I'll show you in the next video.
Little Farm Folk Artisan Loaf:
Supplies:
Mason Jar
Filtered Water (non-chlorinated)
Wooden Spoon
Whisk
Flour
Whole Wheat or Rye to make the starter
King Arthur Bread Flour to bake (optional Organic King Arthur)
*Optional, fresh milled hard white wheat OR hard red wheat
Kitchen Scale (this is important, be sure to have one)
Mixing Bowls
Tea towels
Banneton Baskets (optional)
Dutch Oven
Cooling Rack
Sharp Knife/ Razor Blade/ Bread Lame Limited-time deal: Dorco ST300 Platinum Extra Double Edge Razor Blades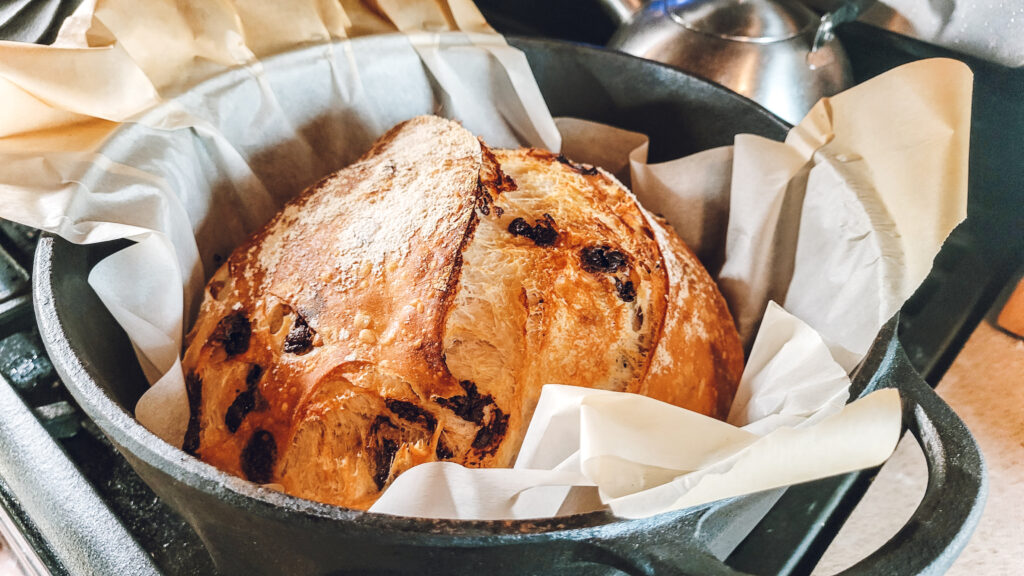 Sourdough Artisan Recipe:
Dry Starter:
1-2 Tablespoons of starter
100 g flour (King Arthur)
50 g filtered water
Levan:
60 g starter
100 g flour
100 g water
Bread Recipe:
225 g Levan
750 g water
1000 g flour
25 g salt
Schedule:
Day 1: Night before- Pull out your sourdough starter, make levan (feed starter if needed), and leave it on the counter. If you leave for work Monday-Friday this method will probably work best if you make the leaven on a Friday evening with baking day on Sunday.
8:00 pm- Make Levan
Day 2: Mix your dough, you will need 2 hours available during this time to perform the stretch and folds. The rest of the day the loaf can just sit on the counter.
8:00 am- Mix dough, let rest 30 mins
8:30 am- Perform 1st set of stretch and folds
9:00 am- Perform 2nd set of stretch and folds
9:30 am- Perform 3rd set of stretch and folds
10:00 am- Perform 4th set of stretch and folds
10:00 am- 4:00 pm- Bulk Rise
4:00 pm- Shape and Bake OR wrap in plastic wrap and refrigerate overnight and bake the next day.
Day 3: Bake
Remove from the refrigerator and bake, bake within 12-24 hours of sitting in the refrigerator for best results.
Recipes:
Yeasted Loaf
Sourdough
Recipe Listed Above
Gluten-Free
Fresh Milled
Bonus Recipe!
Homemade Butter